Impressive Range of Features
You May Interested In These Offers
COUPON

SALE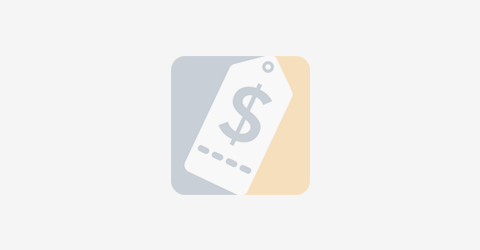 SALE

Packed in a lustrous red and black body, this ASUS Laptop looks svelte. Its slim screen is attractive. And, you enter the virtual world by the use of its wide 15.6 inches full-HD display. The Anti-Glare screen removes fingerprints, glare and other blemishes to come up with clear picture. ASUS Splendid Technology further enhances the display quality by its precision and colour-range modification. When watching movies, videos and audios, you'll switch between Normal, Manual, Eye Care and Vivid Modes. And, audio comes full circle on this ASUS Laptop with its Bang & Olufsen speakers, SonicMaster, AudioWizard and ICEpower Technology that come up with rich and detailed sound.
Precise, Multi-Functional Touchpad and Keyboard
The ergonomic Chiclet Keyboard of ASUS R510JX-DM230T Laptop means that you can type with accuracy and fluidity. ASUS Golden Ratio feature boosts your inputting speed and comfort. Multi-Touch Smart Gesture Touchpad means that you can swipe, pin/unpin, zoom in/out, scroll, rotate left/right and so forth. with ease. Several Windows touchscreen gestures and three shortcuts come with this touchpad. On swiping at the top left edge, you get entry to the most latest App. Scrolling up/down is for web pages navigation and with two-fingers pinch, you zoom in/out. Smart Gesture Technology and ASUS Remote Link make your Smartphone a media regulate device, a presenter and a touchpad. Further, Ice Cool Technology helps to keep your keyboard in optimum temperature range. Your fingertips feel cool as keyboard does not heat up.
Efficient Processor, High-Storage Space, Great for Multitasking
Equipped with 2.6 GHz Core i7 4720HQ processor, 1 TB 5400rpm Serial ATA hard disk and 8 GB DDR3 RAM, the laptop is fast and efficient in supporting your quite a lot of applications. With its 64-bit Windows 10 operating system, you'll playback multimedia, work on MS-Office docs, socialize on FB/Twitter and so forth., blog, game online, browse, video chat/conference and do more, with superior performance.
The Nvidia GeFore GT Graphics
The Laptop's 2 GB Nvidia GeFore GT Graphics Card comes with the innovative Maxwell Architecture for improved service. It features Nvidia GPU BoostTM 2.0, NVidia OptimusTM Technology, Nvidia Battery Boost Technology, GameStreamTM and GeForce ExperienceTM to expand your entertainment with this Laptop and your quite a lot of devices.
2.6GHz Core i7 4720HQ processor
8GB DDR3 RAM, 1TB 5400rpm Serial ATA hard drive
15.6-inch FHD Anti-Glare Display, 2GB Nvidia GeForce GTX 950M Graphics
Windows 10 64Bit Operating System
One piece Seamless Chiclet Keyboard

Most Viewed
Amazon.in Price: Details) (as of 10/19/2020 02:58 PST-